PS: The backpack icon above is the menu on mobile
Roleplay Profile of WideAwakeDreamer
Threads:
52 /
Posts:
2648 /
Profiles:
112
Status:
Offline or lurking
Last Seen:
8 years ago
Joined:
9 years ago
Shiny Objects:
3035835
Role Play Profile
My name is Ariel, Arielle, Jenna, whatever you please.
Im 18 years old.
I'm a girl.
I will have a son on October 2nd, his name is Daniel Chase.
I love animals, ecspecially cows & cuttlefish.
I don't care what anyone thinks about me, I'll do what I like, and like what I want.
I am in total love with Justin Bieber. If you have hatred towards him, don't talk to me about it. I don't want to hear it.
I'M STRAIGHT. For you weirdo's that don't know what that means, it means I'M into BOYS, and BOYS ONLY. NOT GIRLS.
My ES family (The ones I know)
Mommy and Daddy: Kikido, and cryevilangel
*NEW ADDITION* Sister: ORA!
Uncle's:Shadowstorm, Lostax, and i forgot the others >.<
Aunt's: Tsu, Pocky
My family & Friends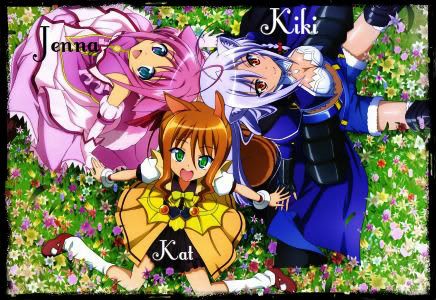 KallieKat:Friend, Kikido:MOMMA!!!, And myself :3
My mommy, Kikido, And me :3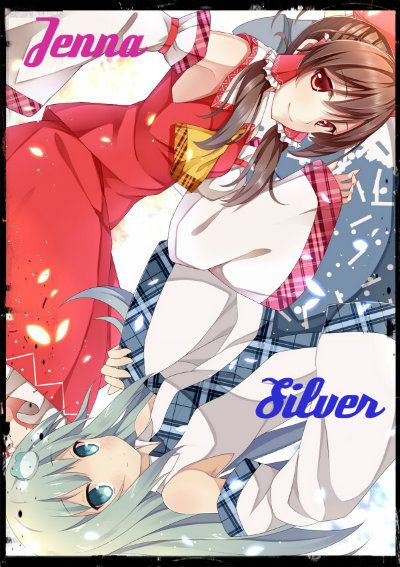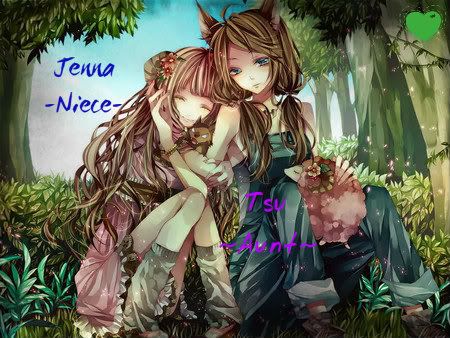 Momma, Silver, Ora, and myself:3
MissJenna: Night Kallie
MissJenna: And then there was one...
MissJenna: Once ther was an ugly barnacle. He was so ugly that everyone died. The end
MissJenna: If I had a dollar for every brain you dont have. I'd have one dollar
MissJenna: You took my only food....now I'm gonna starve
MissJenna: They treet me like I'm 15...Alex you are 15...>WIL YOU JUST LET ME BE MAD??
MissJenna: Boop`she`boop
MissJenna: Tater haters
MissJenna: Oh yeah and Fred...Flappers dead *FRED SCREAMS*
~~~~~~~~~~~~~~~~~~~~
This are some of my favorite things:
1. My Son
2. Candy
3. Rping
4. Being different, appearance, and personality wise. People that know me on here know that I'm odd.
5. Having fun
"I had never thought much about dying. But going in the place of someone you love, seemed like a pretty good way to go."
Bella loved her crazy, wonderful, joyful mother. But her mother had just got remarried to Phil. And though she liked Phil, he was a minor league baseballer. And that would mean theat she'd have to tour the country with them. So Bella decided to move in with her dad, and leave Sunny Pheonix behind...
Only to come her, Forks, Washington. With a near constant cover of rain and clouds. And a population of 3,175 people. This is where she was moving. This was her new home. Her dad, Charlie, picked her up from the airport in his police cruiser. Charlie was the sheriff of Forks. Everybody knew him.
When they got home, Charlie helped her carry her 1 bad up to her room. It'd been the same room all her life, just with a bigger bed.
The great thing about Charle?
He doesn't hover.
Bella was called downstaires about half an hour there, only to be presented her homecoming gift by her dad, his friend Billy Black, and Jacob Black, Billy's son.
"Oh my god, this is perfect!"
She exclaimed, admiring her new truck. It was a 1952 Chevy pickup, and the paint was worn. But Bella didn't care, this was the first personal vehicle she'd ever gotten. Bella wasn't rich, she was barely what you call middle - class. But that was good. Bella wasn't like most girls, with doing makeup, having dressy clothes, and fiking her hair. She just went as she is, not caring what anyone thought.
The next morning, Bella drove and parked in the Forks High School parking lot. There were barely any cars here, still she got out and went into the building and to the front office. She got her schedule, and was greeted by Eric, a slender dark haired boy, and Tyler. Her first class was English, where she met Jessica, Angela, Mike, and had Eric And Tyler in the same class as well.
After a few classes, it was time for lunch. She sat with Jessica, Angela, Mike, Eric, and Tyler.
Thats when she noticed them.
They were walking in. They looked perfect, flawless.
"Who are they?"
She asked Jessica.
"Those are the Cullens. That one, with the blonde hair, is Rosalie. And the giant guy behind her, that's Emmett. And that's Alice, she's totally weird and freaky. And the one that looks like he's in pain, he's Jasper."
But none of them stood out like the final Cullen.
"And who's he?"
She asked, staring at him over her shoulder.
"That's Edward. But don't waste her time. Because apparently nobody here is good enough for him."
She said, rolling her eyes as she stared at her food, picking at it, then shoving a mouthfull into her mouth.
Edward..
Bella thought to herself.
Now that you've learned some things about me, rp with me!!
I love's all kinds, but I ecspecially like 1x1's.
So PM me your ideas.
Roleplays
$
Blackout
+
Guardians(Open)
$
Titleless(1x1)
+
RP Idea's and Partner?
$
Beauty and the Beat.
+
Bored, and I would like an Rp partner and/or group. Please take a look.
+
Life's Mysteries (Closed)
$
*~Shiver~* (1x1)
$
What A Stupid Lamb... What a sick Masochistic Lion *Closed*
+
StudentxTeacher *Closed*
+
Why.(1x1)(closed)
+
Just let it out..
$
Howl's Moving Castle(1x1)
+
Victoria's Secret Chatroom
$
Ghibli Mix (Always OPEN)
+
Spirited Away/Ponyo/Othe movies by the same creator
+
Rp ideas?
+
*~Victorious~* (PLEASE JOIN!!:D)
+
Found
+
Improv Rp Chat(Everyone Welcome)
$
All Around The World
+
Strawberries are Roses.(Chat. Cure My Boredom Please..)
+
National Musical Academy and Paris Opera
$
The Witchcraft Quest
$
The Beginning. (Open)