PS: The backpack icon above is the menu on mobile
Roleplay Profile of SamanthaSpellbound
Threads:
1 /
Posts:
48 /
Profiles:
3
Status:
Offline or lurking
Last Seen:
9 years ago
Joined:
9 years ago
Shiny Objects:
8640593
Role Play Profile
I am sorry that I am not on every day, so I guess I am sorry that I have a life at moments.
If I don't reply that second and I am online that doesn't mean I am ignoring you it just means I am too bored to, getting off, or have writers block.
I post usually at

least

one to two large paragraphs.
If I don't want to roleplay I will tell you.
I will make more role playing profiles later but at the moment I am fine with the normal amount of three.
If I think the roleplay is getting boring, or no one is replying, I will tell you I am leaving and why even if your roleplay says no ditching....Sorry!
About the real me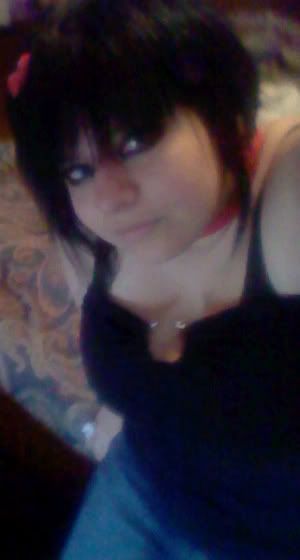 Name:

Samantha but likes Sammi or Shorty

Age:

Thirteen

Gender:

Please tell me you know this already -_-

Hight:

five feet

Birthday:

June second

Relationship status:

Single of course

Sexuality:

Bi
Likes
Music
Playing the guitar and piano
Skateboarding
Playing video games
Biking
Walking
My friends
Hanging out with friends
Roleplaying
Spiders
Snakes
Bugs
Dirt
Gay Pride
Facebook Tagged Gonegothic Rp.eliteskills Formspring etc... XD
Dislikes
Roleplay ditchers
Preps, Jocks, people who just generally annoy you.
Clowns
The color brown
Gay/Bi/Les/Trans/Pansexual haters
Meat...and Vegetables...both are nasty
Roleplays
+
The Love of a Skater (can do with others to be the friends of the main Elliot)