Technology News Mashup
: AI, funny reddit pics, and download Mp3s
Roleplay is adults only. User under 18 must leave immediately
Or I will call your mom
We have no funding and I don't have time to moderate
Reply
You don't have permission to post in this thread.


---
Barbarian
Latronis Rex
https://www.reddit.com/media?url=https%3A%2F%2Fexternal-preview.redd.it%2FqjHpvqGjtpeua5ih4IMAe9ztEzEtoWylKV2_CP_NKt8.jpg%3Fauto%3Dwebp%26s%3D543f5ab8916c73ac4a754bce1b6e3ad811c51837
Relic: Wolves tooth
Quotes:
"Piss off, I do things my own way"
"If a king can protect his clan, than what fuck is he good for anyway?"
"Vampire or no, no one treats my henchman like that."
"Tsk, better watch it you're wearing yourself out like that."
Leo Greystone
Adrian Fellstar
Monk
Name: Argy (Working on it)
Class: Dragon Ascendant Monk
Race: Dragonborn (Silver)
Relic: Dragon Scale
Quotes:
"I see..sadness.. in those eyes."
"Does he really deserve to rest..? Where is this.. Hate coming from?"
"I.. I have to do what's right.. For them.. And for this valley."
"I won't ever turn tail and run, not while others need me."
"Humans… Elves.. Are such fascinating and beautiful creatures."
Druid
Archy
Quotes
"The fanes… They must be restored."
"The next lord of nature? Hah, nature has never had a previous lord my friend. Nature is wild and free."
"I told the town I ran all natural.. They.. Well.. Hehe.. They didn't like that!"
Cleric
Andrew
Kaia
Shiro
(Little less old)
Quotes
"I should quit these damn things huh..?"

"Blessed be in the name… of the lord."
"Hope my boys are holding up."

"Don't worry Danika.. Hah! I know how kids can be."
"Urwin.. I like you a lot my friend, tomorrow could be this ol priest last day. So I gotta say you're wife..? She's got a fine behind good sir."
Ranger
Charlotte Everdeen
https://www.reddit.com/media?url=https%3A%2F%2Fpreview.redd.it%2Fi-knew-i-seen-her-somewhere-before-charlotte-in-hi3-v0-qenkrf93mmza1.png%3Fwidth%3D720%26format%3Dpng%26auto%3Dwebp%26s%3D3c00c1628d46604682e358a6b4e1c1c661af9bf0
Gloomstalker
Paladin
Arthur
Mordred (Either can be Arthur's place.)
Fyodor
Jack
Alexander the Great
Warlock
Leonard
Liam (Can't Liam)
Edmund
Bard
Flynn BlackBurn.
Roger
Sorcerer
Argy as a draconic sorcerer.
Eclaire
Ahri
Rogue
Sakomoto Sato
Same story almost
Daniel Foxtail
https://static.wikia.nocookie.net/vsbattles/images/8/84/Haruhiro_Render.png/revision/latest?cb=20200410202955
https://64.media.tumblr.com/e8fbda158fd56a572ca22d13c4d8311d/tumblr_o0rqt02TqS1t5a5xlo8_400.gifv
Quotes:
"Ahh, y-yeah I'll take tonights shift."
"Hmm..? This is my first time here honestly."
"About what I said before…"
"Ehh?! Well I mean.. She's cute I guess.."
"Huh?! I mean… I'll g-go.. Check on her I guess… Jeez.."
"I let them down…"
"Gods damn it Daniel.. You're letting everyone down.. Just like usual."
Flint Sparx
Miguel Lionheart
Fighter
Name: Rex Rider
Story Changes:
An outsider from Lanten or Spiral but… I've got some twist on him.
Quotes
"Huh..? Oh s-sorry.. I didn't hear you…"
"Oh w-wow! You're um.. I… Well.. ya know…"
"Me? No! I'll just mess it up.."
"What..? Oh no.. Fighting is all I'm good at… I-I'm sorry I can't help…"
"In the world before…? I was… Well I was a nobody…"
Hiro
Place: Ismark (With a catch)
Quotes
"I.. I can't let you go."
"You have to be careful.. For my sake?"

"Ahh, wolves? Again? Can't they ever change it up?"
"This will be quick.. Let me show you my special move! Huh..? Well.. Yeah.. It's just me swinging my sword but.. Well still…"
"I.. I was made to do this."
Trever Belmont
Monster Hunter
Quotes
"Ahh, can I get another god damn pint around here,
Sasha Ilykov (Yes the wife)
Alvin Vintsvent
Kidan
Artificer
Dylan Hunt
Quotes
"I'll catch up to you old man."
"The pen is mightier than.. Well.. you get the point."
"You don't.. think things through do you?"
"Give me a second.. I know just the tool for the job.."
Wictor Shults
Ricktens Place
Wizard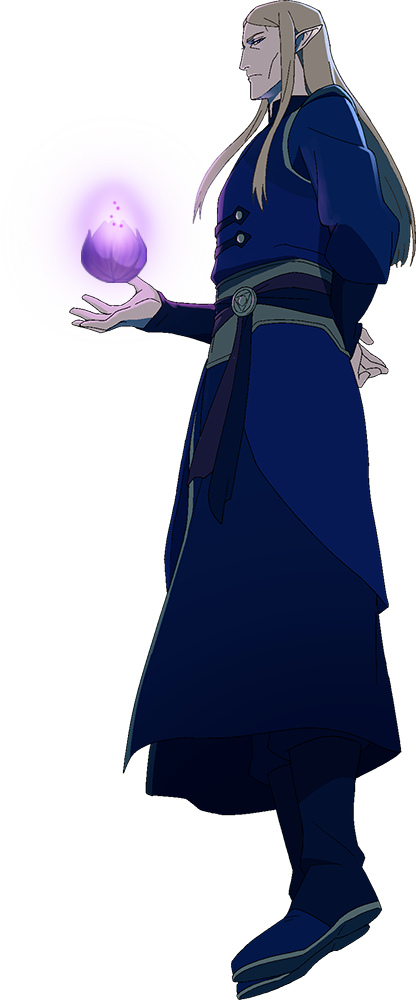 Quotes:
"Ahh, to find my old colleague the ruinous mage himself."
"Are you able to ascertain where that relic had come to you're tenacy? Ahh you'er personage than? Hmm.. I've truly fallen aback on the times. The question however still remains. You aren't aware..? That is a… harrowing discovery forget that I had asked."
Zen Wisteria
Quotes
"Who said all wizards can't have fun? Ya know.. I resent that."
"You are as beautiful as the stars.. And seeing as I've lived among them.. Well mam that is a solidarity fact!"
"Get behind me.. I won't lose someone else."
"Huh? 10 gold I can't make that shot? You're on! Now… If I miss the shot and burn down the forest… If anyone inquires as to the exact location of said fire..? Well.. This was you're idea friend."
Dmitri
Pages

Continue reading this role play by signing up to

Roleplay

.cloud

Roleplay Now ! No email required!