Hyrule
Throughout the countless ages war has ravage the land once blessed by the three goddess. Ganon; fueled by his lust for power and his insatiable thirst for vengeance constantly ravishes the land with his horde. Killing women and children and enslaving others till at last he's goal is met. In response out of desperation the Princess Zelda calls forth a hero. Guided by the ancient spirits across the Land the hero comes and vanquishes Gannon once and for all. but than what?
Hyrule rebuilds its towns. The orphans and widows bury love ones and the hero of time is sent away to return only when the evil once again descends upon the land. Such needless bloodshed always comes before salvation. Throughout the generation there has been no way to stop the continuous war brought about by the mad man's desire to unite the triforces and grant his wishes. Till now.
Under the guises of Night, Zelda travels deep within the heart of the Desert of the Guerudo. Seeking out the king of evil himself, she comes carrying a proposal. One which might very well change the fate of the world of Hyrule forever and might well one-day stop the very bloodshed which has dyed the city in it's blood.
Marriage. That is the proposal Zelda raises to Gannon, a chance to unite to different races of people. But the only question which can be ask is how will the Dark king himself take to it?
Zelda; 19 Year's old and princess of Hyrule.
Gannon, 22 year's old and Chieftain of the exiled Guerudo's.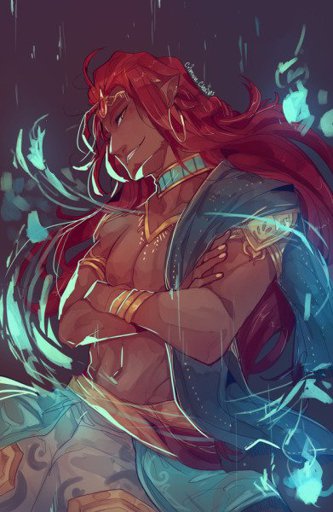 Disclaimor, this is base off of a manga called "the tale of two rulers. This isn't my original idea.
Please, don't quite on me! I really, really, want to see this story through! I don't mind playing either Zelda or Gannon.
Video Chat
Kumospace [Everyone]
Gather.town [Everyone]
Pages

Continue reading this role play by signing up to

Roleplay

.cloud

Roleplay Now ! No email required!