All data will be cleared on March 17 as the site comes back rebuilt. Please backup everything. There's a backup button on all threads.
(Medieval Fantasy)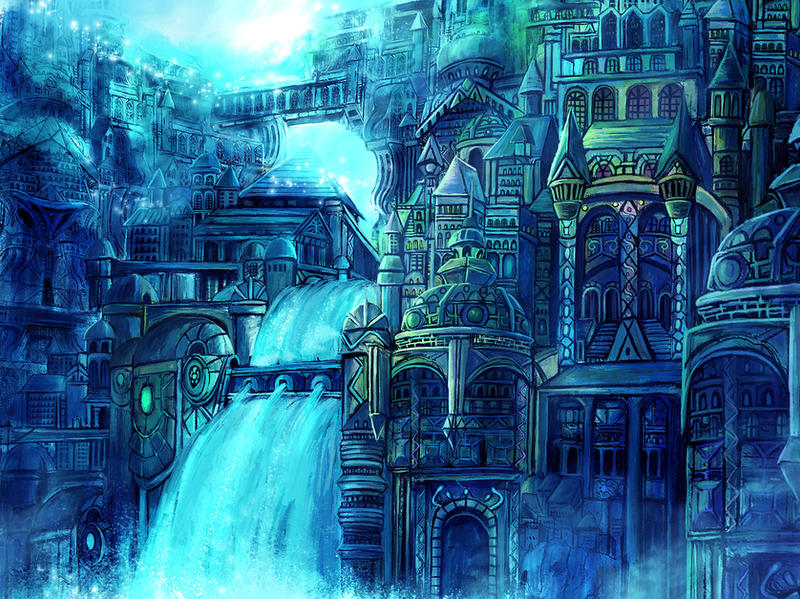 Dralia was built thousands of years ago by the lands Water Dragon tribe, the Pathos. Creating beautiful structures of wood and stained glass along the stretch of the Arbortos River. With the population of the Pathos clan growing, the demand for obtainable goods grew with them. Unlike other clans, water dragons of these lands are unable to fly and easily obtain certain goods. The suggestion to trade with others was frowned upon by the elders of the clan, the same elders who ran the city and could open the gates to a wide variety of trade.
A mistrust had always been prevalent among dragons for other kinds. Deep seeded hatred for the killing and unjust treatment of their kin. The severity of hunger and other famines would seep their way through Dralia, killing many but not enough to push the resolve of the elders. Dragons were creatures of tradition and values, but this soon changed. A small clan called Asturias which held as a branch under the Pathos began to rise. Filling the hearts of those who would listen with promises of better times if they only opened the gates.
Today, Dralia stands as a large city filled with species of all kinds. Those of the Asturias clan have banished the Pathos clan to the outskirts of the forest. The city continues to prosper and celebrate a vast number of new festivals and traditions. Though the threat of the Pathos clan lies just beyond the door and the surrounding forests and rivers are unsafe to travel alone and especially at night.
Rules
𝗠𝗲𝘁𝗮-𝗚𝗮𝗺𝗶𝗻𝗴: Using outside knowledge of information in a post as if your character knows that information.
𝗚𝗼𝗱-𝗠𝗼𝗱𝗱𝗶𝗻𝗴: Using abilities that a character could not possibly possess.
𝗣𝘂𝗽𝗽𝗲𝘁𝗲𝗲𝗿𝗶𝗻𝗴: Controlling another person's character without proper conditions met to do so.
𝗗𝗲𝗶𝘁𝗶𝗲𝘀/𝗚𝗼𝗱𝘀: The world has a definite religion with Gods that are actually present in some form or another. With this, there is no ACTUAL heaven or hell.
𝗛𝘆𝗯𝗿𝗶𝗱𝘀: Yes, you can be a hybrid. If you decide to be a hybrid we generally only accept a mix of two beings.
𝗔𝗯𝗶𝗹𝗶𝘁𝗶𝗲𝘀: Please explain your abilities in your character sheet like you are
𝗖𝗵𝗮𝗿𝗮𝗰𝘁𝗲𝗿 𝗟𝗶𝗺𝗶𝘁: Please only submit two characters!
****𝐃𝐈𝐒𝐂𝐋𝐀𝐈𝐌𝐄𝐑: 𝐓𝐇𝐄𝐑𝐄 𝐀𝐑𝐄 𝐀𝐃𝐔𝐋𝐓 𝐓𝐇𝐄𝐌𝐄𝐒 𝐈𝐍 𝐓𝐇𝐈𝐒 𝐑𝐎𝐋𝐄𝐏𝐋𝐀𝐘 𝐀𝐍𝐃 𝐈𝐓 𝐈𝐒 𝐒𝐓𝐑𝐎𝐍𝐆𝐋𝐘 𝐒𝐔𝐆𝐆𝐄𝐒𝐓𝐄𝐃 𝐓𝐇𝐀𝐓 𝐀𝐋𝐋 𝐏𝐀𝐑𝐓𝐈𝐂𝐈𝐏𝐀𝐍𝐓𝐒 𝐀𝐑𝐄 𝟏𝟖+
𝐃𝐈𝐒𝐂𝐎𝐑𝐃: https://discord.gg/JHbb7TbPma
Video Chat
Kumospace [Everyone]
Gather.town [Everyone]
Reply
You don't have permission to post in this thread.



Pages

Continue reading this role play by signing up to

Roleplay

.cloud

Roleplay Now ! No email required!