No one likes moving to a new town, especially when it's one like Greenwater, Louisiana. A small town with a population that's barely in the triple digits, it's nothing special.
If you pay close enough attention, you'll start to notice the little details that don't fit quite right. Like the sheriffs' daughter who knows what seems like a lot of details of the town's history and is only ever seen at night. Or the librarian who has an amazing sense of smell and seems to disappear around the full moon.
One would think that trying to discover the secrets hidden within the town wouldn't be such a bad thing, but as they say, curiosity killed the cat.
It's doubtful that satisfaction will bring it back.
Hello beautiful people! If you haven't guessed, this is a Southern Gothic eccentric thread. I don't have a specific plot in mind though there is an OOC chat where different ideas and storylines can be discussed.
No godmodding please. Don't try to kill off someone's character without that person's permission. Don't control anyone else's character but your own unless that person gives you permission to do so.
Please be semi-lit to literate. One-liners are practically impossible to work with and don't add anything to the story. Give insight to your character's thoughts and feelings. Give others something to work with.
Decent grammar. It's difficult trying to decipher posts.
Romance is allowed, but keep in mind that ES has rules and those rules are to be followed. Any bedroom scenes need to be skipped or taken offsite. No exceptions.
Please be 18+. I'm in my twenties and don't feel comfortable writing with minors.
Real pictures please! This is what I prefer.
Most of all: have fun! Be creative! This is a collaborative effort. We should all write what we want to we enjoy and can have fun with!
I know this is a lot, and thank you if you've read this far. If you're interested, send me the character sheet down below with the title of the PM your favorite color, that way I know you read everything.
Can't wait to hear from you!
Picture:
Send the link, but do not fully link it.
Puppetmaster:
Link to your profile here. Don't fully link it please
Looks to be in her 20s. Is actually 280.
Charlotte is cunning, resourceful, and is usually willing to help, but only if there's something in it for her. She likes to have the upper hand in situations and is willing to hold information about a subject if she thinks it will benefit her later on. She's blunt, sickenly sweet, and only has a soft spot for those she's closest to.
Reading, Taking walks around town, spending her time at the local bar.
Spiders, people who threaten the safety of the town, liars
Charlotte was not born in Greenwater, but she has been around the town long enough to have seen things come and go. She lost her family years ago to an attack that left them dead and her to wander the Earth. After making it to Greenwater, she came to like the small little town, where she currently masquerades as the sheriffs' daughter in order to keep any newcomers and outsiders from growing suspicious of her. If anyone needs a favor, information, or simple directions, she's usually the one to turn to.
MourningGlory
Appears in her mid-twenties (Actually 150)
She can seem a little standoffish and even awkward at first until she gets to know someone and trust them. When her walls are broken down, Lili is one of the most loyal friends you can have. She's smart, snarky/sassy, bubbly, and a bit of a ditz.
Reading, Writing, Playing musical instruments, Going for runs, The night life, Animals, and Sweets
Fish, Liars, Cheaters, Arrogant/Ignorant People, Loud Noises, and Bugs
Lilith kind of got kicked out of her pack when she was young for not wanting to conform and be what they wanted her to be. She's been a bit of a lone wolf who wants to be with "people" but isn't always the best at reaching out or interacting. The she wolf was even a wander for a while, learning about life and seeing what it had to offer. Greenwater became her home when she was in her fifties and seemed a nice little town that she hasn't left since.
Ellie, Blake or Whirlwind
Elenor is the type of person who will make sure everyone has a smile on their face. She's bubbly, and a total sweetheart. She doesn't like the word no a lot of the time. She does have walls up around her heart, and won't let many people get close to her. She's had bad luck with trusting people, so when she really trusts you make sure you don't do anything to fuck it up. She will go out of her way to be a good person, but when she's pushed to the edge she will end up snapping, and closing herself off from everyone around her.
In a way. She used to live there years ago, but ended up moving away for school.
Dancing || Swimming || Hiking || Drinking || Smoking
Fighting || Liars || Being led on || Black Roses || Reading
Elenor is an only child. She didn't know what it was like growing up with other's around her. She always kept to herself, and wouldn't let other's really get to know her. She's been badly hurt by her parents, and when she was old enough to move out of Greenwater she took it. She didn't want to stick around and have her parents treat her like total shit. Now that she's in her early twenties, she decided to move back to her old home town, and see if anything's really changed. She's in for a wild ride that's for damn sure.
MourningGlory
His personality really depends on who he is with. Clyde is more the go with the flow and relaxed sort of guy, but he can also be protective and kind of a dick. Usually he means well though.
Food, Music, Cars and Motorcycles, Tattoos, Playing Games (Any kind really), Sometimes the occasional party (drinks and such)
Cheaters, People who fuck with him or those he cares about, Being pushed around/ Controlled
He had always been different than those around him. His parents and sister were human but had adopted the demon male when he had been two years old. Try as he might, Clyde just never fit in and so when he was eighteen he left home to look for a place where he belonged. It was actually by accident when he was twenty-three did he stumble across Greenwater. But as fate would have it, just everyone seemed different and he liked that about the place. So he just stayed and has been in the town since.
Synthetic Being ((Created in a science lab, like a test tube baby kind of thing))
She's unusual, even for a shut-in. Not anti-social but has extremely bad people skills and feels much more comfortable with her robots and anything tech. She expresses her care for people by using her love of tech and being useful to them. Due to her isolation and being alone, she tends to be naive and ignores anything bad about someone if they show to be her only friend. She will be a much more loyal friend than her friends- only when betrayed and if someone else befriends her or manipulates her will she 'switch sides'. She is a true neutral in alignment.
No (just always shut in her house (or mansion if allowed) so people will always think she's new when they see her... if they see her)
anything technology that she can take apart and use for parts to create new things, tiny food, robots, anything scientific
being away from her machines or tech, being treated as insignificant.
Her past is largely unknown. The only thing known about her is that she lives as a recluse within a mansion which many people claim to be abandoned and haunted due to how little she comes out. The last time she'd emerged had been years ago. Now she lives alone with her robots and miniature food. (more to be revealed)
Liam is fairly shy and doesn't tend to talk to people very often. He usually doesn't speak up when in a questionable situation, which leads him into trouble more often than not. Once comfortable, he's very sweet and does his best to make sure those around him are alright. He's extremely kind when needed and has a big heart.
Staying inside, reading, the library, not taking the lead
Loud places, Being lied to, arrogance, hypocrites
Liam grew up with his parents in the big city, far away from fields, wildlife, and farmhouses. Unfortunately, they divorced when he was around ten, and he moved away with his mother to live in the countryside. He never got to see his father afterward, and soon, his mother remarried. While his step-dad wasn't awful, it took a few years for Liam to warm up to him, growing fairly close to him once he was older. At eighteen, he moved back to the city, wanting nothing more than to go to college with some of his high school friends. Despite working hard for it, his college degree didn't help much while living in the town he was born in, so, with a new plan in mind, he finally decided to move to the small town of Greenwater, where he is in for an interesting time with the odd townsfolk.
Dalton is usually the guy who tries to help others in need. He is a smartass and has a warped sense of humor. He's caring even though he may not look it or know how to show it. It usually takes a lot to piss him off but if you want to see that side of him, just be "stupid"
Sports of all kinds, movies, music, hanging out with his friends, partying, having a good time
Liars, Cheaters, Jerks in general, and Stupid people
Growing up in Greenwater, Dalton was not at all new to the secrets kept in town. In fact, he had his own secret that he wanted to keep. During the day he seemed to be your regular guy with a few heightened abilities (sense of hearing, smell, speed, and strength), but at night during the full moon, he became what he thought to be a monster. He was bloodthirsty and would kill anyone, or anything in his path.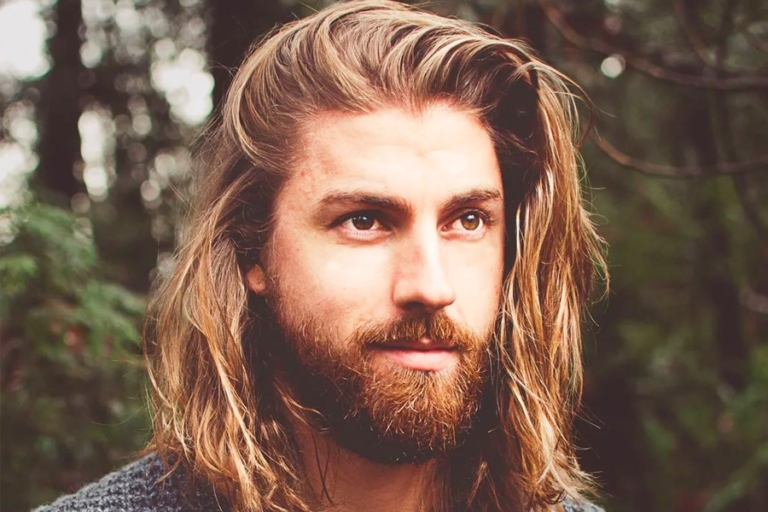 Appears to be in his thirties (Actually 100)
Warlock/Wizard (A near-human race of magic users)
Kind and compassionate, he likes to help people, and is something of a mystical Healer and Apothecary of sorts to the townspeople. But he is still wary of letting anyone in. He prefers to be left alone and avoids contact with anyone unless they need a cure from him.
Alchemy, Potions, Improving his magical powers, testing himself against other magic users and being left alone.
Crowds, Nosy people, Cruelty, Arrogance, Supernatural beings who think humans are inferior and humans who think all supernatural races must be exterminated.
During his early years, he grew up alone on the streets and unwittingly used his powers in front of humans. That experience and being on the run ever since then has made him extremely cautious of revealing his powers to anyone.
His paranoid habits developed due to his early experiences, coupled with his reclusive tendencies has made it impossible for anyone to know whether he's a human or belongs to a different race, even for other supernatural creatures. But likewise, he doesn't know the identities of anyone else either, avoiding them all. He sells his potions and concoctions as herbal remedies, rather than magical cures.
To the newcomers to town, Drake is just a mad quack living on the outskirts, but soon like the rest of the regular residents, they too realize his skills and respect him for his skills in healing, with many of his cures that can be considered miraculous. But he makes sure his name doesn't spread out of this town.
Once every few years, Drake disappears for a few weeks to a secret location known only to other warlocks, where they gather to exchange knowledge, increase their powers and test themselves against their brethren. This is the only thing that he looks forward, as he can let down his guard among his own people and relax.
Since he ages far slower than normal humans and as he is still unsure about the presence of other supernatural races in town, he is planning on skipping town again soon.
You don't have permission to post in this thread.